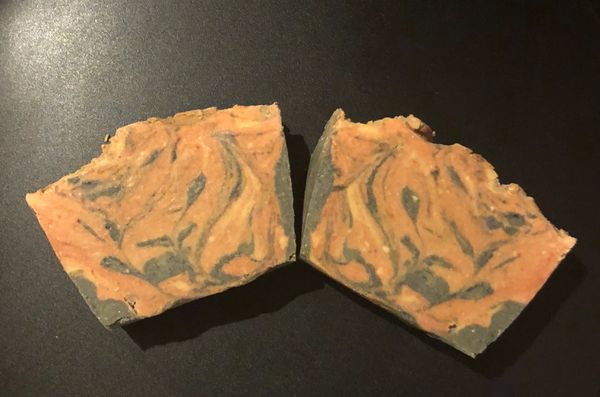 We love our soap but can only tell you it's GREAT soap ~ our users say it's the best! We all have our favorites...research says activated charcoal is used to draw toxins from the skin and fight acne. 
Ingredients: Saponified Coconut Oil, Avocado Oil, Shea Butter, Cocoa Butter, Mango Butter, Activated Charcoal, Tumeric*, Purified Water
1-Soap Bar
*only included in the Tumeric & Activated Charcoal option
When researching Tumeric, it is listed as an ingredient well known to heal and soothe skin. Tumeric is often used to help with eczema, acne, and blemishes.
**Soaps pictured are for display only. Unless custom ordered, soap will be in a square or rectangle shape.