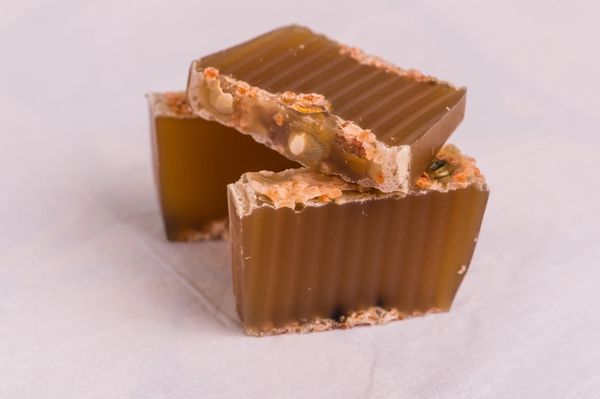 Take a trip back to the beach with this bath-time treat! Leave skin soft, refreshed and nourished from this conditioning soap infused with Pink Himalayan Sea Salt.
Ingredients:Saponified oils of: Coconut and Avocado, All natural Pink Himalayan Sea Salt, Glycerin, Vanilla, Patchouli, Essential Oils, Beet Powder, Purified Water
1- Soap Bar
**Soaps pictured are for display only. Unless custom ordered, soap will be in a square or rectangle shape.