Mandarin Mint Sea Salt Body Scrub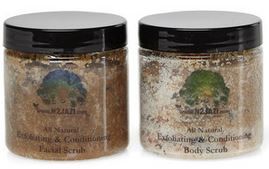 Enjoy one of the most luxurious exfoliating baths of all time with this mix of Mandarin , Mint, Pink Himalayan Sea Salt and Coconut.
P.S. Winter secret! Some of our clients have also used this as a relaxing natural decongestant during cold & flu season.

Ingredients:All natural Coconut Oil, Mandarin, Mint, Pink Himalayan Sea Salt
1 - 4oz container
(Pictured: 1 Facial Scrub/1 Body Scrub..please see product list for Facial Scrub information)