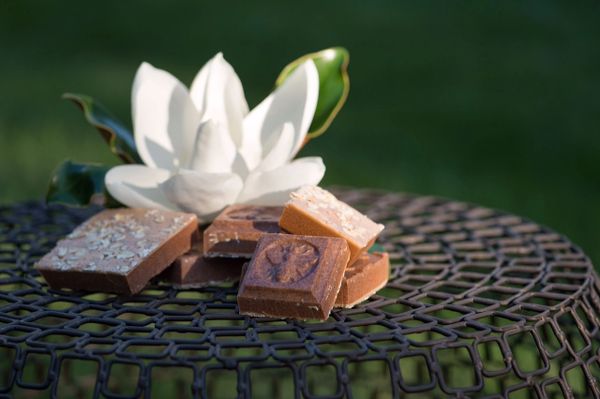 Best Seller Alert! Luxurious blend of oats, honey, cinnamon, chamomile and more. Helps to soothe all skin types. How do you spell eczema relief: N-2-J-A-Z-I
Thank you for all the positive feedback. We love hearing how this has helped you and your little ones!

Ingredients:Saponified Coconut Oil, Avocado Oil, Shea Butter, Mango Butter, Cocoa Butter, All natural Oats, Raw Honey, Goats Milk, Chamomile, Cinnamon, Coconut Oil, Avocado Oil, Glycerin, Purified Water
1-Soap Bar
**Soaps pictured are for display only. Unless custom ordered, soap will be in a square or rectangle shape.