Santa Wars: The Star Wars Movie Prequel Holiday Party@Sweet ZeN7 on 12/10/17 from 2pm-4pm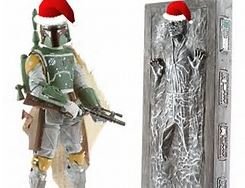 Star Wars Fun for everyone!
Which side will you choose? Really, you will have get your choice of a select Star Wars Natural and Organic sweet treat!
Your event ticket will open doorways to fun and festive crafts, holiday music, and take a picture w/ Bobba Fett Santa and a few other Star Wars character favorites!
***Bobba Fett Santa and other Star Wars characters will be available at select times***